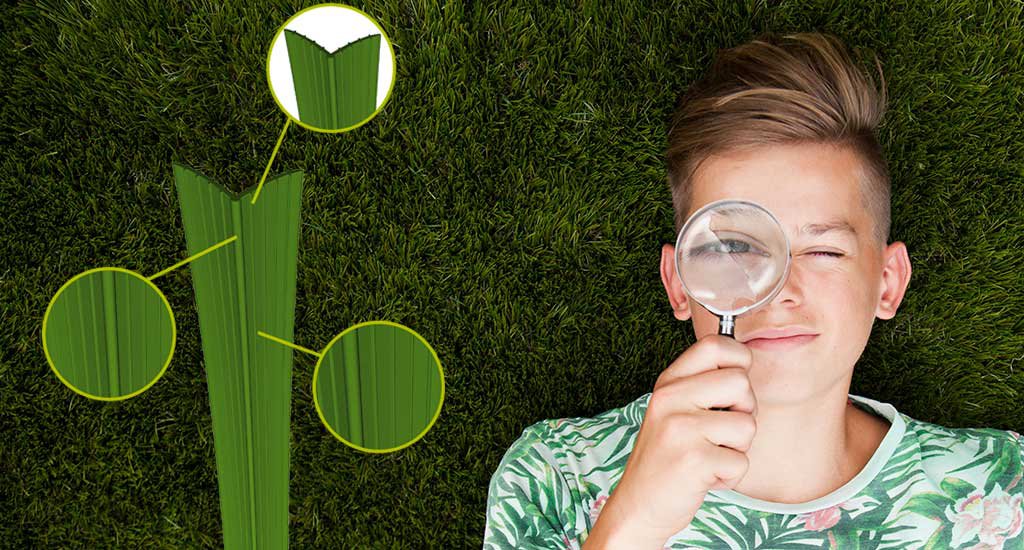 Why the shape of artificial grass matters
When it comes to selecting the right solution for your next landscaping project, it is not just a matter of choosing artificial grass over natural grass. After many years we have seen that the quality of the installation and type of artificial grass that is selected significantly impacts the long-term end result. If you have ever used artificial grass in a design project, you will be familiar with the overall benefits of artificial grass:
It is extremely low maintenance.
It is eco-friendly as it does not need chemical treatment or an irrigation system to stay green.
It is a safe option for children and pets.
Natural look and feel
A key decision factor to take into account is the look and feel of artificial grass. In 2006 Royal Grass® invented the all-natural V-shaped fibre. This helps the grass to stand up. This innovation was enhanced in 2014 with the so-called Micro Nerve Technology (MiNT) which gives the artificial grass an even more matt and silky color and strongly reduces reflection. It is because of the shape, texture and color that the grass of Royal Grass® looks indistinguishable from real. And the good news is that this new type of artificial grass has been well received in Australia.
If you would like to know how artificial grass could enhance your next project design, please contact us.