Artificial Grass for Schools & Nurseries
"make the most of playtime…"
Many schools and nurseries are now using artificial grass for their play surface. Royal Grass® is clean, soft, durable and looks fantastic. This means your children can enjoy outdoor activities all year round without damaging the grass or walking mud indoors. Children love playing on the soft artificial grass, which is also great for ball games. The surface is so durable that even running and jumping won't damage the grass. Make a selection below for more details on how you can make the most of your play area with Royal Grass®:
Why buy artificial grass?
Children love playing outdoors but natural grass often wears out and gets muddy. Therefore many schools and nurseries choose to install wet pour or rubber mulch as their play surface. These are a good choice but if you want a soft play surface that looks natural then artificial grass is the optimum solution. Safety grass is also available for underneath play equipment to meet minimum fall height criteria, made possible by a shock-pad underlay. In addition to the physical benefits of artificial grass, there are also physiological benefits – the green and natural appearance of your play area is a relaxing place to be.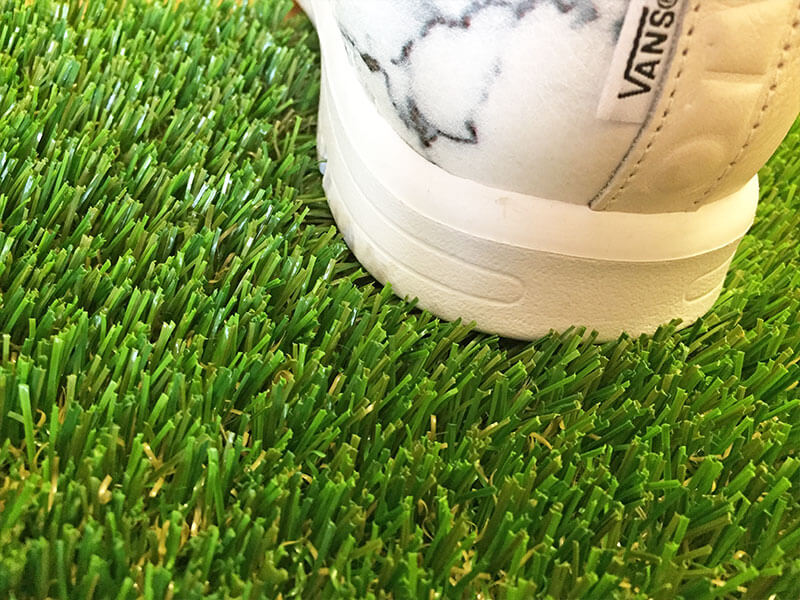 No Mud
Enjoy a clean lawn and a clean home.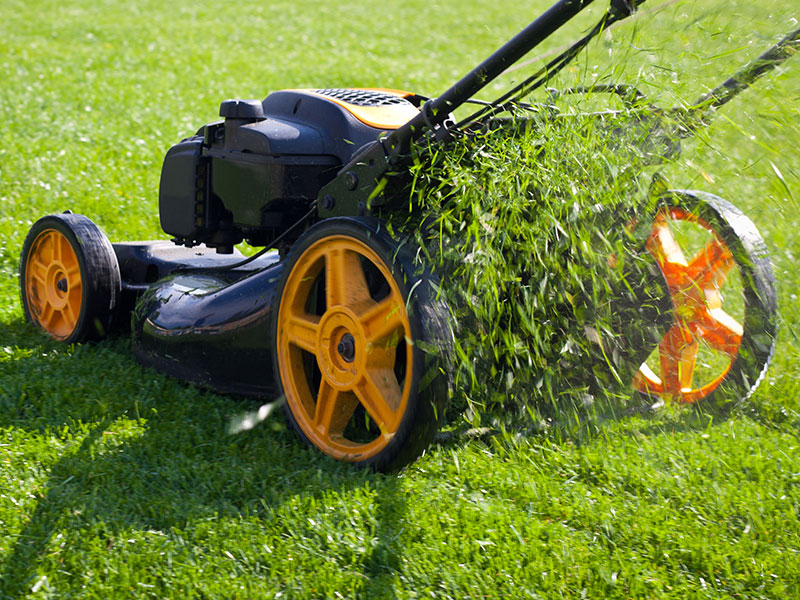 No Mowing
Save time and the environment.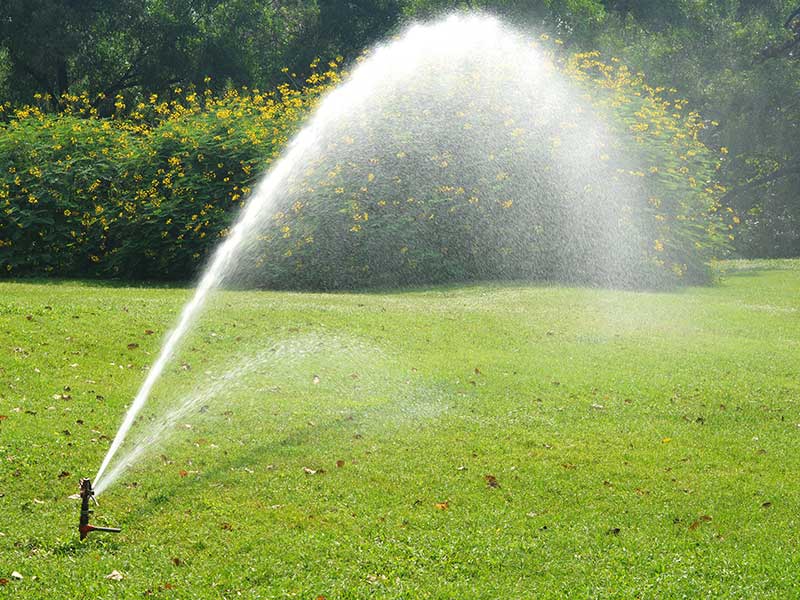 No Watering
Enjoy a perfect lawn and save water.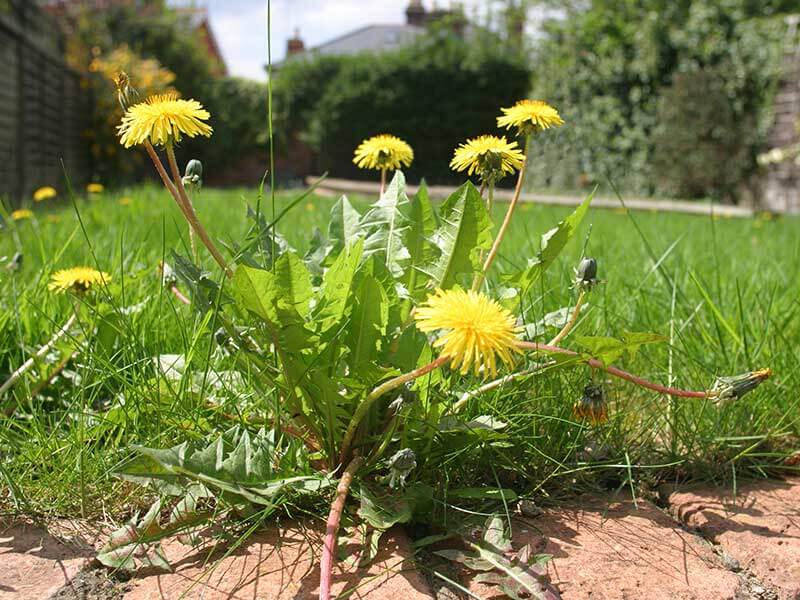 No Weedkiller
Go green with no harmful chemicals.
Why buy Royal Grass®?
Any artificial grass has the benefit of saving water with no sprinklers, saving energy with no lawnmowers and preventing mud. So why should you choose Royal Grass® for your school or nursery? Cheaper products can fade in sunlight and often contain harmful chemicals such as lead or zinc; this is especially a concern for children and small animals. Royal Grass® is manufactured in Holland to strict European standards. All our artificial grass products are 100% safe (EN71-3 certified) with no harmful chemicals and guaranteed not to fade in the sun. Now you can enjoy all the benefits of a beautiful artificial grass play area with complete peace of mind.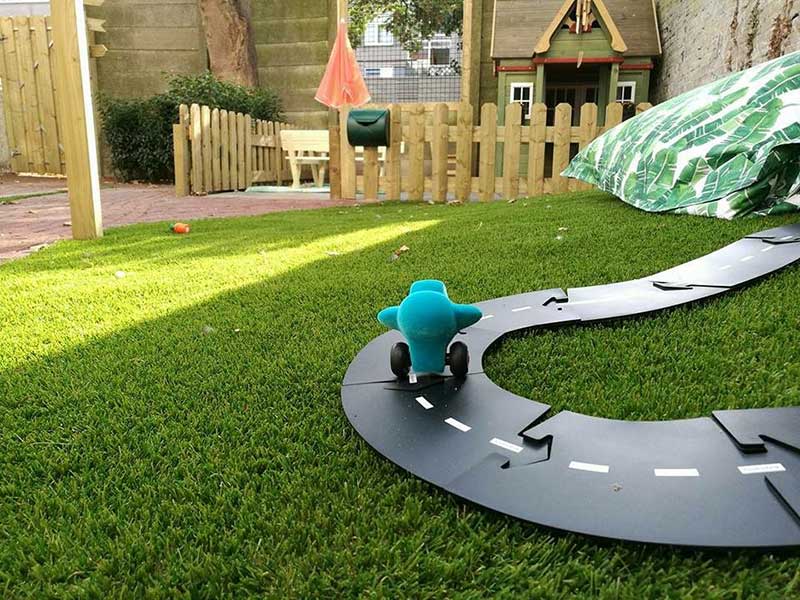 Looks Fantastic
Get the perfect grass with Royal Grass®.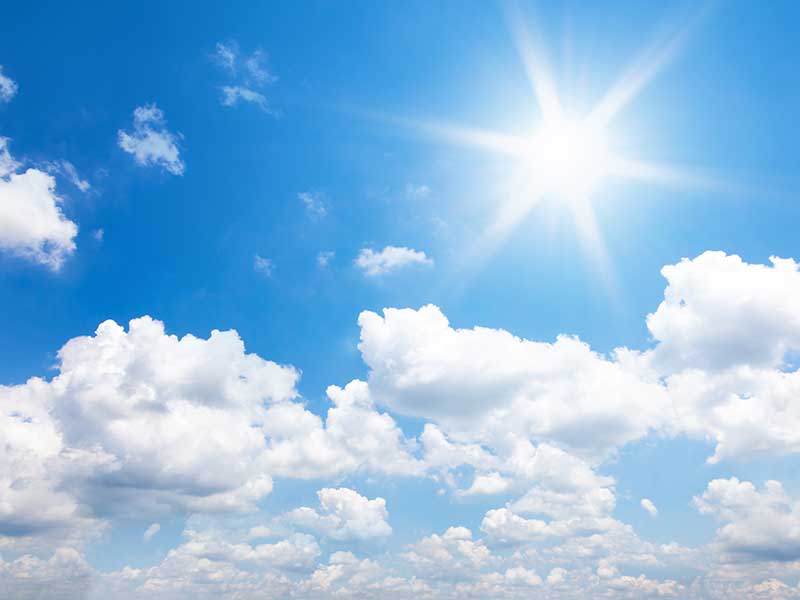 UV Stable
Guaranteed no colour fade for 15 years.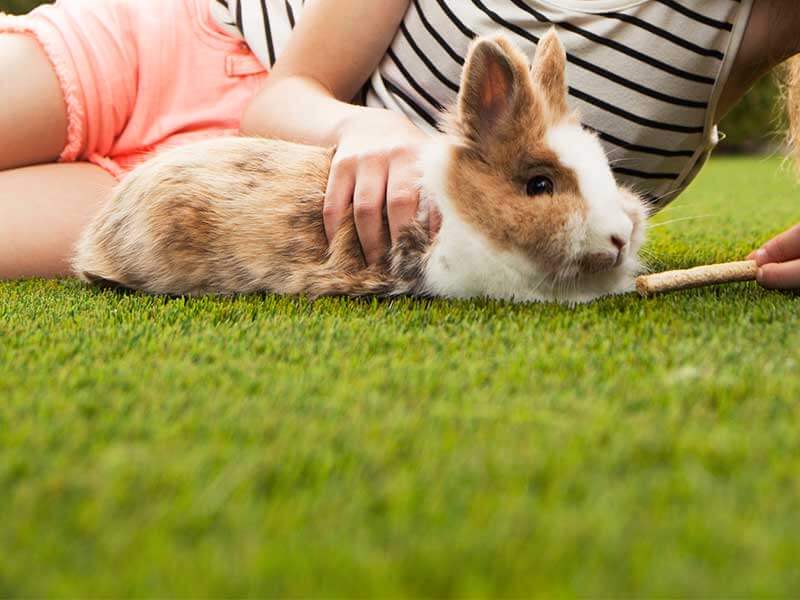 Pet Friendly
Animals love our artificial grass.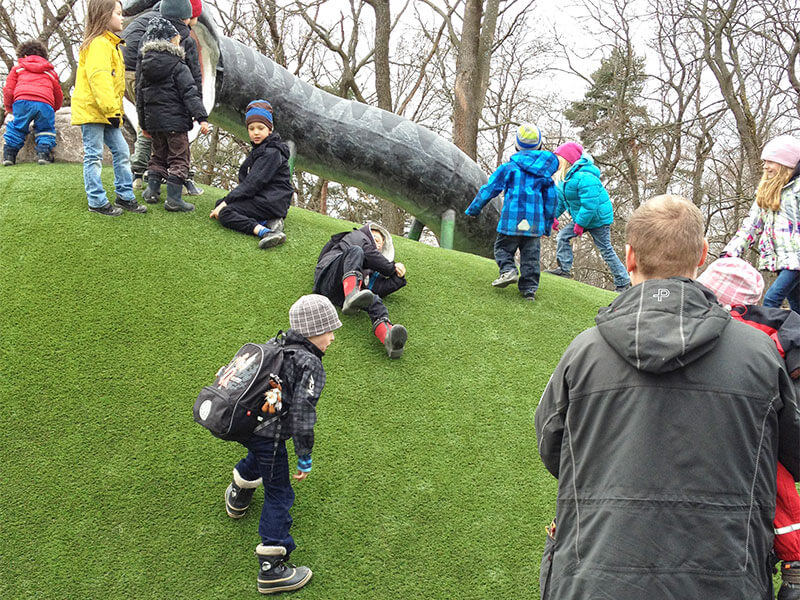 Child Safe
100% safe and EN71-3 certified.
Innovative technology for playground surfaces
Our mission here at Royal Grass® is to create artificial grass play areas that look natural and are sustainable. During our search for creating the best artificial grass we have continuously researched options to offer higher quality and more realism. To achieve this, we have put more focus on natural grass than any other company has ever done before.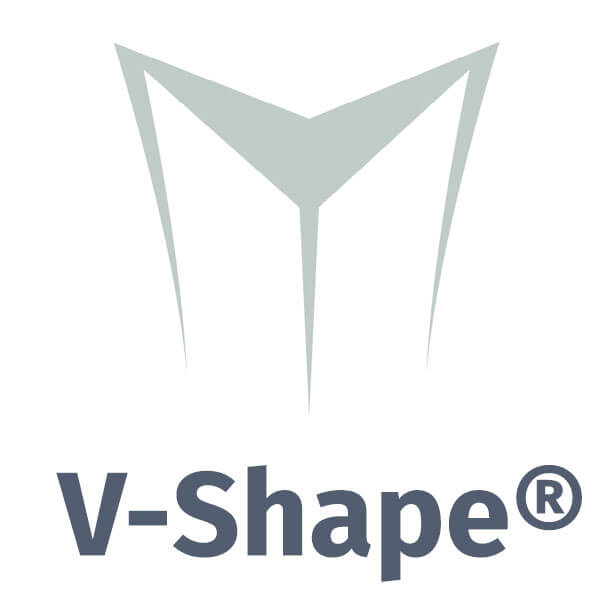 Royal Grass® V-Shape®
The V-shape fibre is a perfect imitation of blades of natural grass. As nature has already developed this shape millions of years ago, there was no need for us to redesign it.
Micro Nerve Technology®
Thanks to micro nerve technology (MiNT®) we can create fibres with great resilience and less glare. These fibres look very natural and feel nice and soft.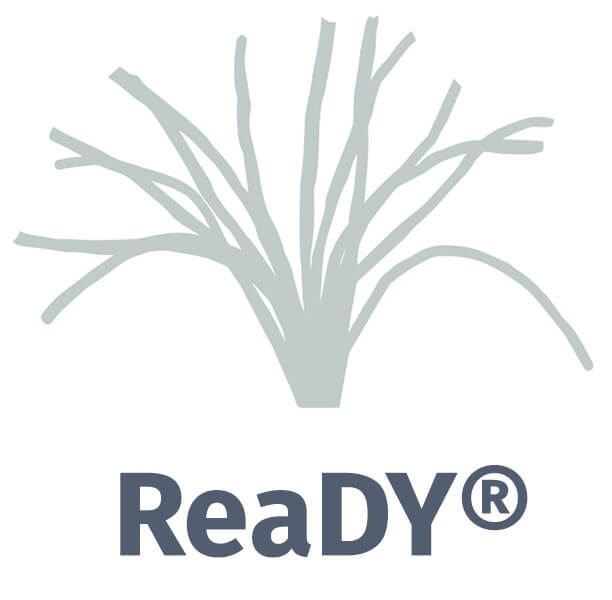 Realistic Directional Yarn®
ReaDY technology is how the threads of turf are sewed into the backing. Natural grass is in no way uniform, so this method helps to make the artificial grass appear to be real.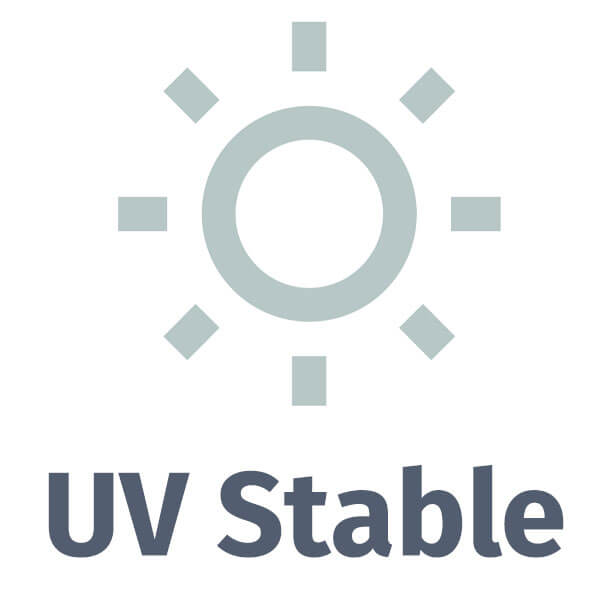 15 year warranty
Your artificial grass will remain colourfast and not fade in the sun. Royal Grass® provides a warranty of 15 years on all defects that can be attributed to the manufacturing of the product.
Visit our show garden!
Would you like to see with your own eyes how Royal Grass® looks natural and beautiful? Come and visit one of our exhibition gardens. You will be able to see and touch the imitation grass, walk on it and speak with our specialists.
Artificial Grass Products for Schools & Nurseries
Click a product below for more information and photos. You will also have the opportunity to request a quote or a free sample of artificial grass.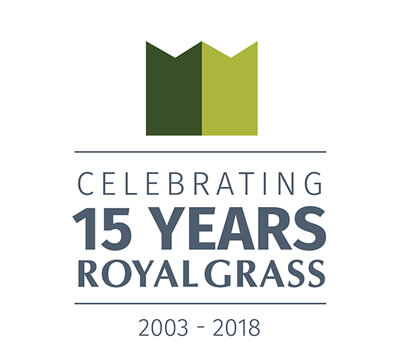 Artificial grass installation quote
How much will it cost to install an artificial lawn? Get a free quote online with no obligation. All installation prices are personalised to meet your requirements. Click the button below to start.
Your guarantee
Do you already have artificial turf by Royal Grass®? Download the warranty certificate.