Artificial Grass for Architects
"an ideal lifestyle product…"
Modern artificial grass is an ideal lifestyle product due to its smooth, clean appearance with low maintenance. There are unlimited applications indoor or outdoor including garden lawns, leisure facilities, play areas, urban spaces, offices, hotels and retail outlets.
Why Royal Grass®?
Royal Grass® is possibly the most practical, functional and decorative product on the market today.
Architects are always looking for creative design opportunities through the use of beautiful, strong and versatile products. All artificial grass carpets are versatile because they are modular and can be installed anywhere but many products on the market are lacking in strength and aesthetics. Royal Grass® has achieved these two essential qualities through our patented technology and state-of-the-art manufacturing. Now you can incorporate an alternative to natural grass in your building design that is very durable and looks fantastic.
Please request a free artificial grass sample so you can see and feel the quality.
Biomimetics (the imitation of nature)
Nature, the outdoors, sunlight and green spaces are an important part of building design. It is therefore essential that artificial grass closely imitates nature – it should not look fake. This is where Royal Grass® quality stands out from other brands thanks to our patented V-shape® and Micro-Nerve-Technology® (MiNT) not available from any other artificial grass manufacturer.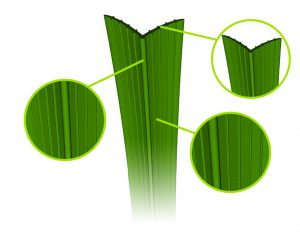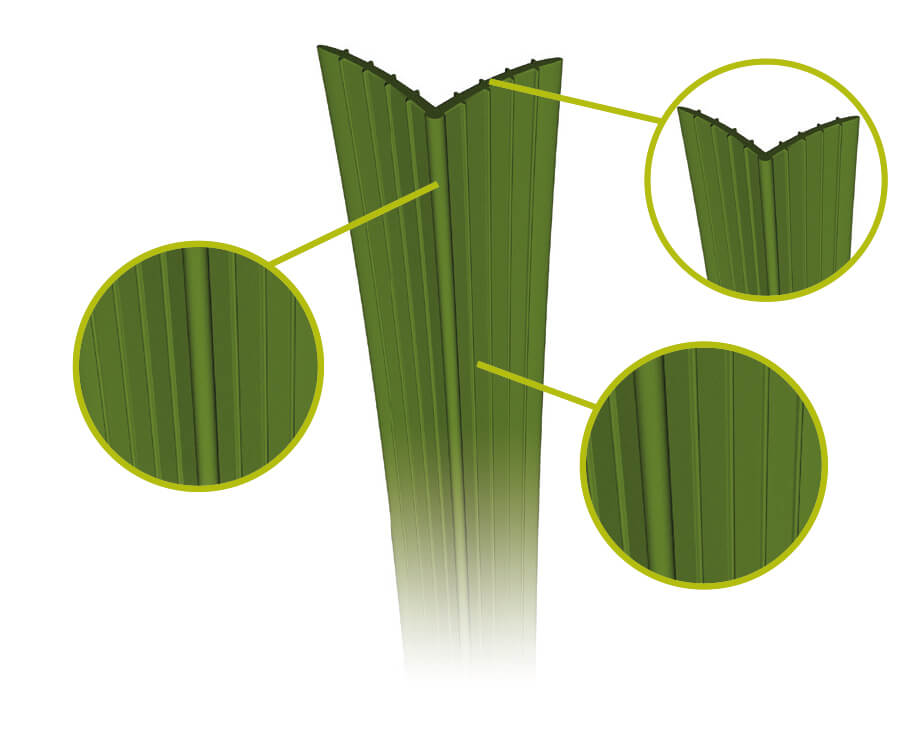 When you examine a blade of grass, you will notice the shape closely resembles a letter V. This concept is similar to how gift cards are folded in half to help them stand up on a desk – the central spine of the card provides support. Likewise, a blade of artificial grass is able to remain upright through the strength of its spine with V-shape®, even after it has been walked on.
Under a magnifying glass, the surface of a grass blade is not perfectly smooth. Rather, you can see long fine lines travelling down the blade. We have replicated this feature with Micro-Nerve-Technology® (MiNT®). This not only makes the artificial grass very realistic but also reduces glare, which is essential on a bright sunny day.
Now your building projects can benefit from an artificial lawn that closely imitates nature thanks to V-Shape® and MiNT®. Both of these technologies are included in all Royal Grass® products.