ReaDY®
"Artificial grass fibres with a will of their own…"
Looking closely at a natural grass lawn, you will see not every blade of grass is standing in the same direction. Each blade is trying to find its own way up. With ReaDY® technology, Royal Grass® has succeeded in mimicking this distinctive characteristic of natural grass. Now artificial turf has a realistic look like it never before because each artificial grass fibre has its own direction. ReaDY® technology makes artificial turf look wild and natural.
What is ReaDY®?
ReaDY® is the acronym for Realistic Directional Yarn. In practice, this means that every fibre has its realistic own direction in which it stands. With ReaDY®, the fibres are literally standing in all directions. This gives our artificial turf a completely different look from other products with fibres that all have the same growth direction.
Royal Grass® has two beautiful types of artificial grass in its collection that have been made with this innovative ReaDY® technology. The popular Royal Grass® Sense, successfully introduced in 2016, is now accompanied by Royal Grass® Wave. With a slightly shorter fibre, Wave looks neatly trimmed while Sense looks wild.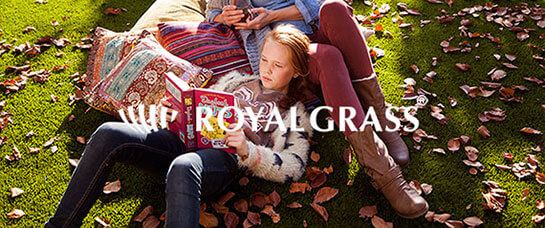 Royal Grass® Sense
Are you looking for artificial grass with a wild and untamed look? Then Royal Grass® Sense is the ideal product for you. With its 52mm length, the turf is long and lush. Combined with the natural growth direction, this gives the turf the uncut appearance of a field of grass in open nature.
Sense is ideal for lawns and gardens used intensively by children or pets.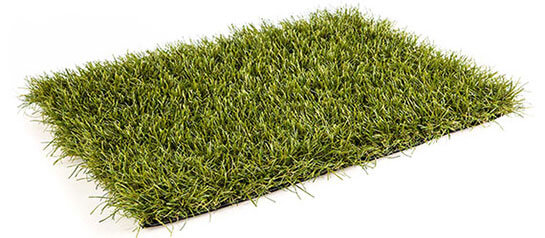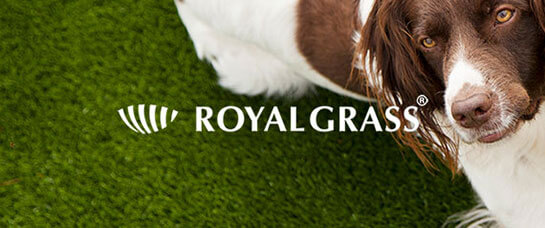 Royal Grass® Wave
Royal Grass® Wave is the newest product in the Royal Grass® family. With a blade height of 36mm, these fibres are slightly shorter than those of Royal Grass® Sense. This makes Royal Grass® Wave the ideal type of artificial grass when you are looking for turf that looks like it has been mowed only a couple of days ago.
Wave is perfect for intensively used gardens with children, pets and ball games.
Why artificial grass with ReaDY®?
The ReaDY® technology does not only give the turf an exceptionally realistic look, it also offers various other advantages. For instance, artificial grass with fibres with a natural blade direction is beautiful from every position. As opposed to artificial grass with fibres that all stand in the same direction.
The reason is that artificial grass is most beautiful when you look directly at the fibres and not at their backs. So to get the best results, most types of artificial grass are placed in such a way that you are looking at the front of the fibres from the position where you will sit mostly. Unfortunately, this means the turf will look less pretty when viewed from other positions.
Because the fibres of Royal Grass® Wave and Royal Grass® Sense have their own growth direction, these types of artificial grass look beautiful from every angle. In addition, it is easier to connect the seams of the carpet when the fibres each have their own natural position.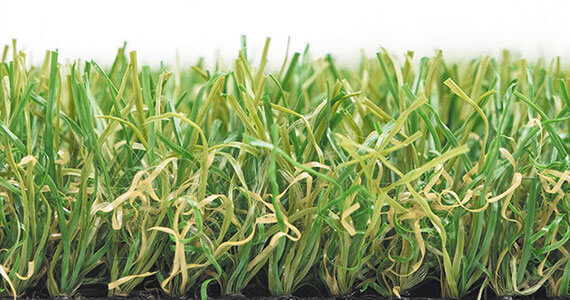 The development of ReaDY®
Royal Grass® strives to create artificial grass that looks as natural as possible. To achieve this, we are continuously conducting research into the specific characteristics of natural grass. These characteristics are subject to microscopic examination so we can mimic them as faithfully as possible. Over the years, this has led to various innovations, such as the V shape®, MiNT® technology and now ReaDY®.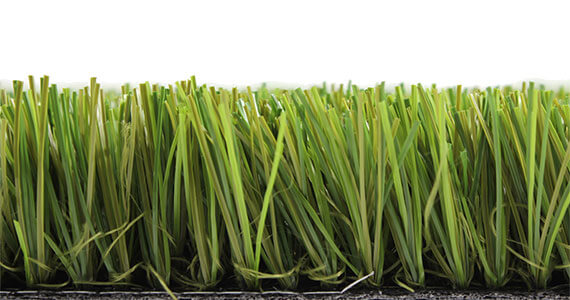 Not ReaDY®?
Do you prefer artificial grass with a sleeker look? Then take a look at the extensive Royal Grass® product range, which includes a variety of style choices:
Reality of ReaDY®
Can you tell which grass below is not natural? Welcome to the reality of ReaDY®