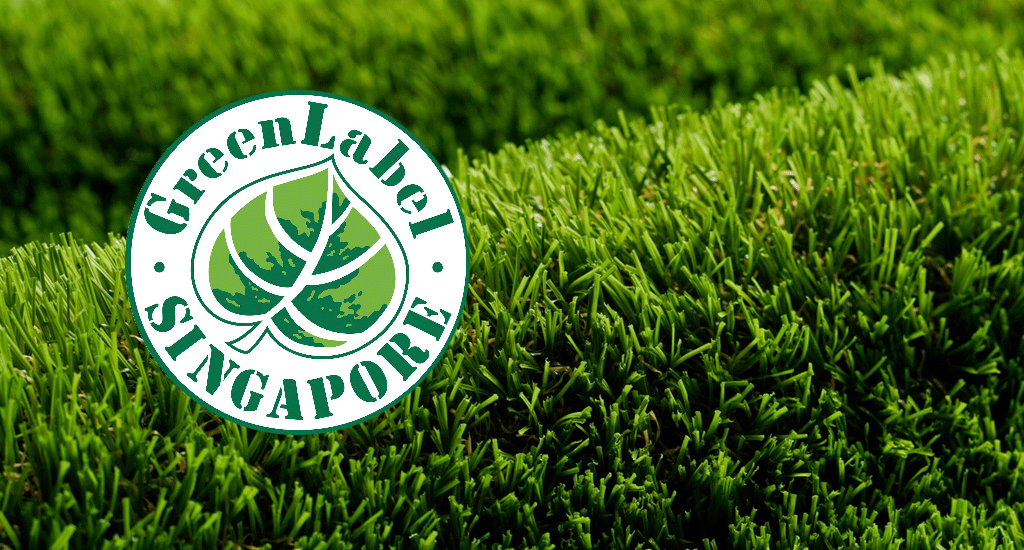 Singapore Green Label for Royal Grass®
The Singapore Green Label has been awarded to Royal Grass® by the Singapore Environment Council (SEC). This is the most established Ecolabeling system from Asia / Pacific, which assigns sustainability as a core value to our products. Royal Grass® is the first and only artificial turf brand whose products are appreciated by the Singapore Green Label. The certification established in 1992 has proven to be beneficial for both companies and customers and helps to prevent the abuse in the form of greenwashing.
"Achieving this prestigious certificate is a milestone for Royal Grass®," explains Freek Verhoeven, director of Royal Grass®. "Royal Grass® Artificial Grass will now be a more obvious choice for architects and landscape architects who want to work with the most durable materials. It shows that our efforts to produce artificial turf that minimize the impact on the environment, and at the same time as natural Seem to have yielded its benefits. We are grateful to our Singaporean partner Tai Kwan Garden for the help they offer. "
The Singapore Green Label reflects the high environmental standards of Royal Grass® and its belief that more sustainable products must be made. It is the result of ongoing investment in research & amp; development. Royal Grass® strives for zero waste and, where possible, reuse of recycled materials. Our grasses do not contain harmful substances or heavy metals.