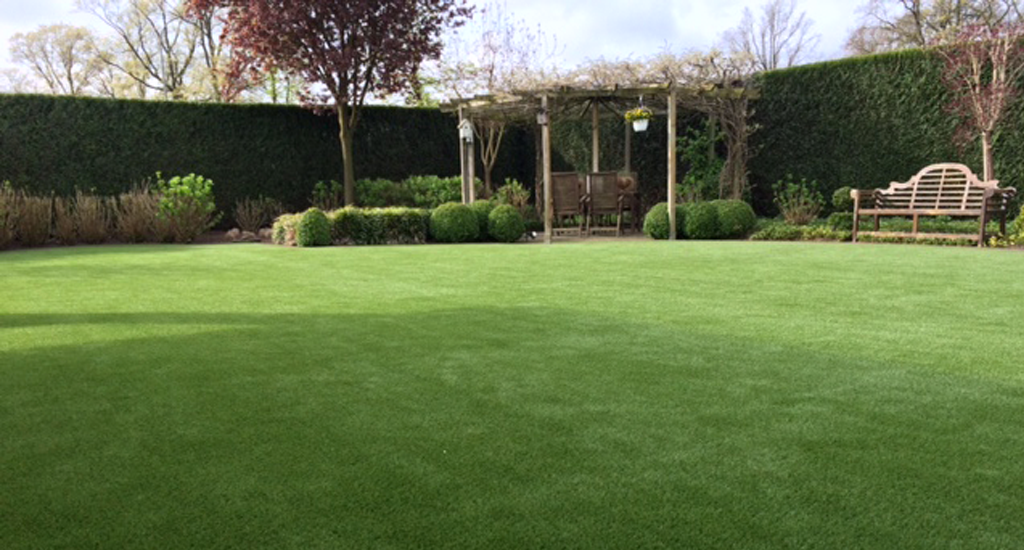 Cleaning synthetic grass
Many people wonder how often artificial turf should be cleaned. The artificial grasses of Royal Grass® are of the highest quality and retain their color and resilience for years. Of course, after several years of use, the artificial turf can become dirty. You will therefore have to do some maintenance on a regular basis. But a professional cleaning session does miracles and only takes place once a few years.
Below you can see the effect of professional cleaning. The artificial grass in the pictures is of the Silk 35 type, a fresh and nice soft grass that is perfect for families with children. This lawn was laid more than two years ago, and used very intensively, but still in excellent condition. As you can see, it needed a good cleaning.
Cleaning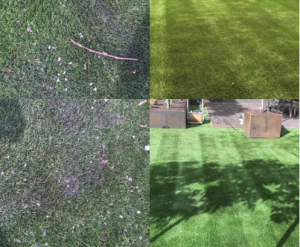 A professional cleaning makes the artificial turf look as new again. In this case, the cleaning is carried out by a Royal Grass® professionals. They have completely cleaned the artificial turf in two hours with a machine specifically designed for this purpose.
We advice, depending on your situation and use, a cleaning like this is to be carried out once every two years. In this way, you as a customer keep your artificial lawn as new and beautiful for years. If you want to make an appointment, please contact us.
After two years, these customers are still very pleased with the choice of maintenance-free garden with Royal Grass® artificial turf, as their lawn looks brand new.