Artificial Grass Indoors and Decorative
If you are a creative person, the ways you can use Royal Grass® are endless. It can be attached to any surface and because artificial grass is soft and weather proof, it can be used both indoors or outdoors.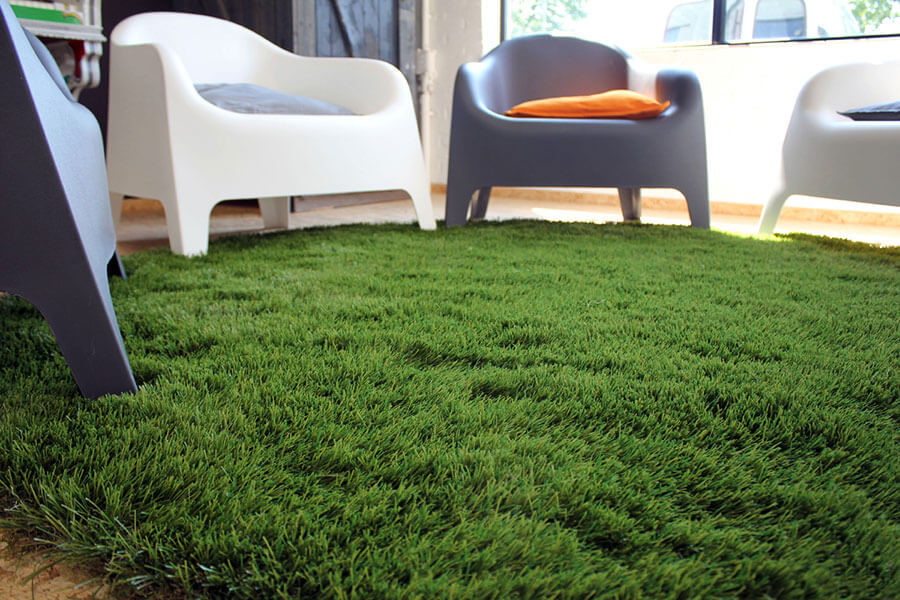 Bring the outdoors in and enjoy a green environment with artificial grass. This is a popular choice for conservatories and living rooms. Although you can make a lush fake grass carpet for any room to give it a natural feel.
Many offices all over the world have an artificial grass carpet. Employees are both inspired and relaxed as it feels like they are working outside in a field of green. Businesses can also use fake grass for decorating exhibition stands as it attracts viewers and makes opportunities to start a conversation.
Artificial grass is perfect for art. In cultural centres you can often spot a piece of art made with Royal Grass®.
Royal Grass® is often used indoors because our brand is loved for the quality it breathes. Natural looking and perfectly soft, irresistible to touch!
Benefits of artificial turf used inside
Can be applied to most surfaces
Attractive natural appearance
Maintenance free
Soft and insulating
Recyclable
Sustainable and safe for the environment
Water resistant
Slip resistant surface for extra safety