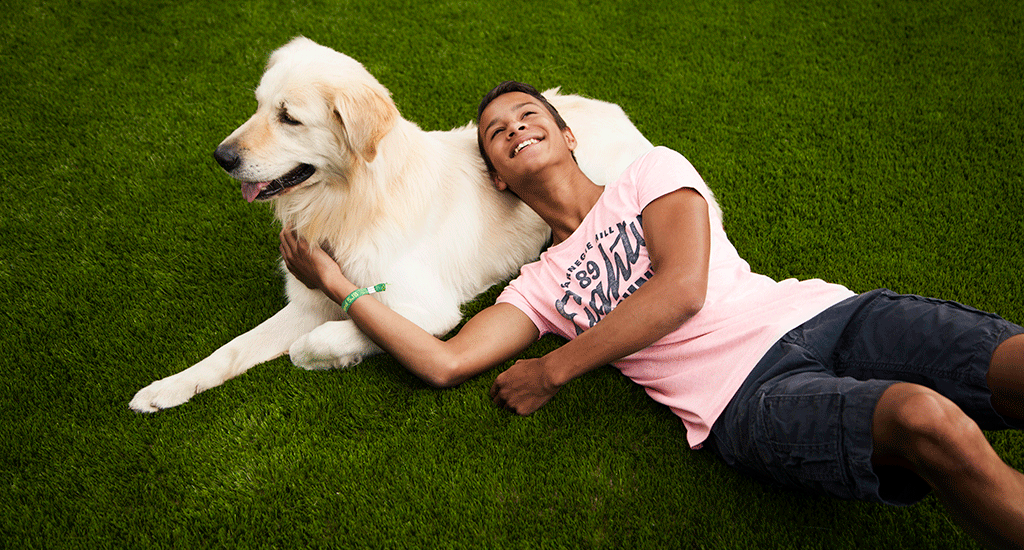 Artificial grass for pets
If you have pets, you want to know if artificial turf is suitable for them. Royal Grass® Artificial Grass is safe and strong and therefore extremely suitable for pets. However, there are some things to keep in mind.
Health
Dogs and cats tend to snuggle and lick everywhere. Therefore it is important that the artificial turf is not harmful to the health of your pets. The artificial grasses of Royal Grass® contain no harmful substances and have been tested according to the strictest European criteria (EN 71-3)and found to be completely safe. So your pets can enjoy the lawn.
Feces
Feces on the artificial turf are no problem. The artificial turf is not affected and the color remains the same. From a hygienic point of view, Royal Grass® recommends cleaning up the feces and cleaning the place with lukewarm water. If you suffer from a strong urine smell in the grass, then biodegradable agents are available to prevent this.
Play
Royal Grass® artificial turf is of the highest quality. You can therefore let your pets run without a problem. In the beginning, we advise to keep an eye on whether your dog does not damage the grass by trying to dig in it.